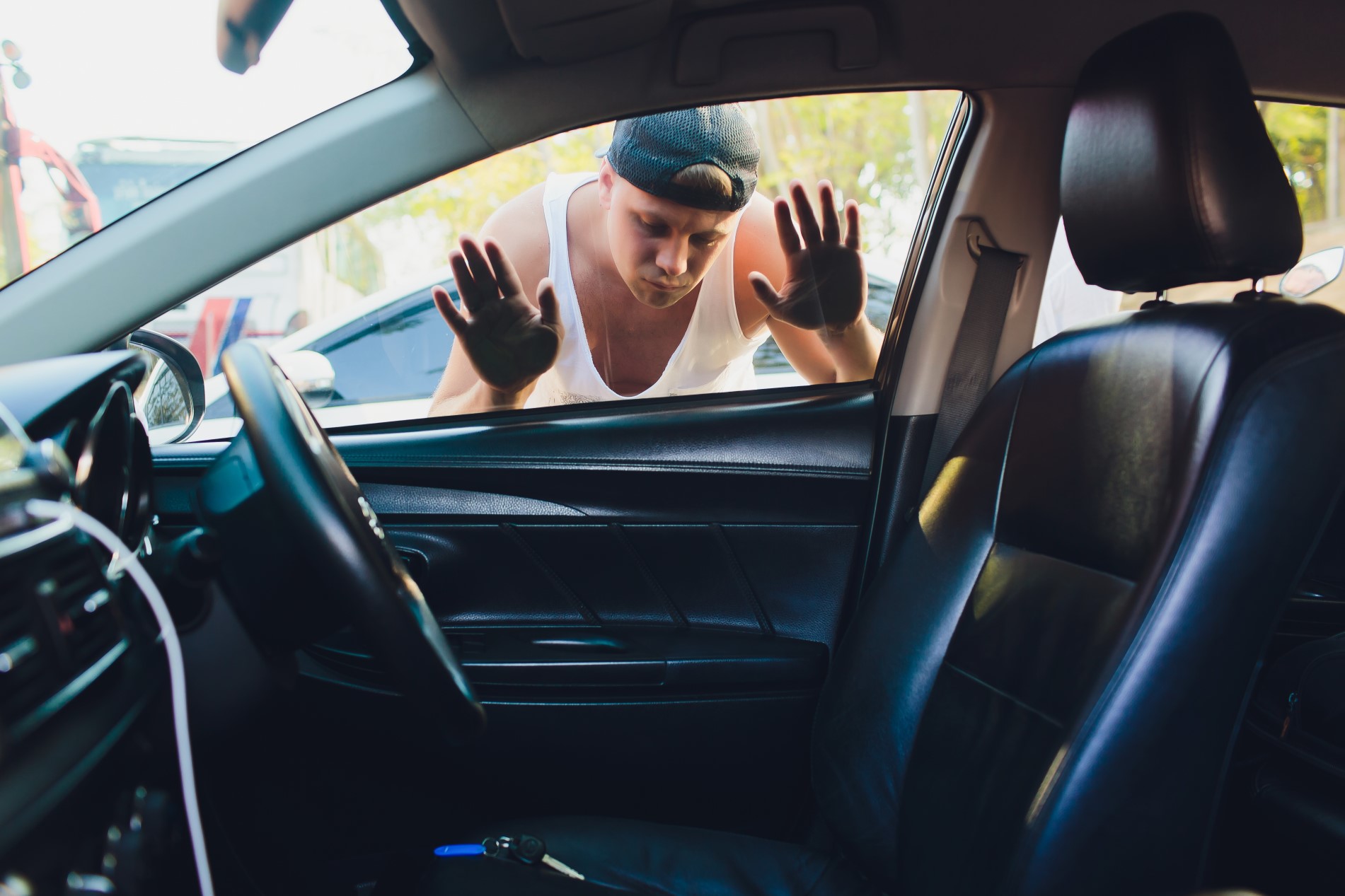 Car Lockout
Once of the most frequent reasons Cheshire Auto Locksmiths get called out is Car lock out. It can be quite stressful when you can see your keys in the ignition and all the car doors are locked. At anytime this cause slight panic, however if your home or nearby and you have a spare this can be easily resolved. However, most times and in our experience spare keys are nowhere to be seen.
There are a few ways in which you can gain access to your vehicle however more often than not if you aren't trained this will cause unwanted damage to your vehicle. So we would always recommend calling in the professionals… Cheshire Auto Locksmiths.
How much will it cost? Is it not cheaper than breaking the window?
This is a question asked over the phone quite a lot. Obviously the cost of replacing glass depends on the make and model of your vehicle, however the replacement glass will not be as quick as getting a new key cut. Also we have seen accidental and additional damage done by trying to gain access. So why not leave it to the professionals and give us a call?
Can I use a coat hanger like in the films?
Yes indeed on some vehicles you can however as previously mentioned this can cause more damage than needed.
Why call us?
The staff at Cheshire Auto Locksmiths have professional and specialist training to ensure that any work undertaken by our staff is accurate, thorough and careful ensuring no vehicle damage.
Not only do we understand how to gain access with damaging your vehicle we also are fully insured to work on your car at the roadside. Once access has been gained to a car an alarm may start to sound. Our Locksmiths are trained with equipment and advanced diagnostics to de-activate the alarm and not cause distress to public in a residential area late at night.
We needed a new key so my son could use his car for work. We got a fantastic service, a great price and the gentleman was so friendly and went above and beyond. We would definitely recommend using Cheshire Auto Locksmiths every time as the service is outstanding. Thank you so much.
Wow oh wow so so happy with the service Especially Stefan was amazing such a nice friendly funny helpful man such a thorough man efficient polite his work is perfection I absolutely love my new key thankyou so much for such high quality work I am so so happy ?? Thank you